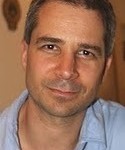 Howard Steven Friedman (born June 10, 1972) is a statistician, health economist, and writer currently employed at the United Nations Population Fund (UNFPA) and as an Associate Professor at Columbia University.
Friedman is known for his role as a lead statistical modeler on a number of key United Nations projects and for his wide-ranging publications in the fields of statistics and health economics.
Friedman received his Bachelor's degree from Binghamton University in Applied Physics. He earned a Masters in Statistics and Ph.D. in Biomedical Engineering from Johns Hopkins University. Friedman took a position as a director at Capital One where he led teams of statisticians, analysts and programmers in various areas of operations and marketing. He later formed a private companies that provided consulting services in areas of designing, developing and modeling data. He moved to a full-time position at the United Nations in 2007.
He has authored/co-authored over 100 scientific articles and book chapters in areas of applied statistics, health economics and politics.
In June 2012, Prometheus Books released his book Measure of a Nation. This book focuses on how to improve America by first comparing its performance with thirteen competitive industrial nations, then identifying the best practices found throughout the world that can be adopted here in the United States. Measure of a Nation was named by Jared Diamond as the best book of 2012 in an interview published in the New York Times.
Friedman released an e-book, A Modest Proposal for America, in 2013 that combines an opening satire on America with an analysis of US federal government finances.
In addition to statistics and economics, he enjoys acrylic painting and travel.
Contact: howard.friedman@columbia.edu