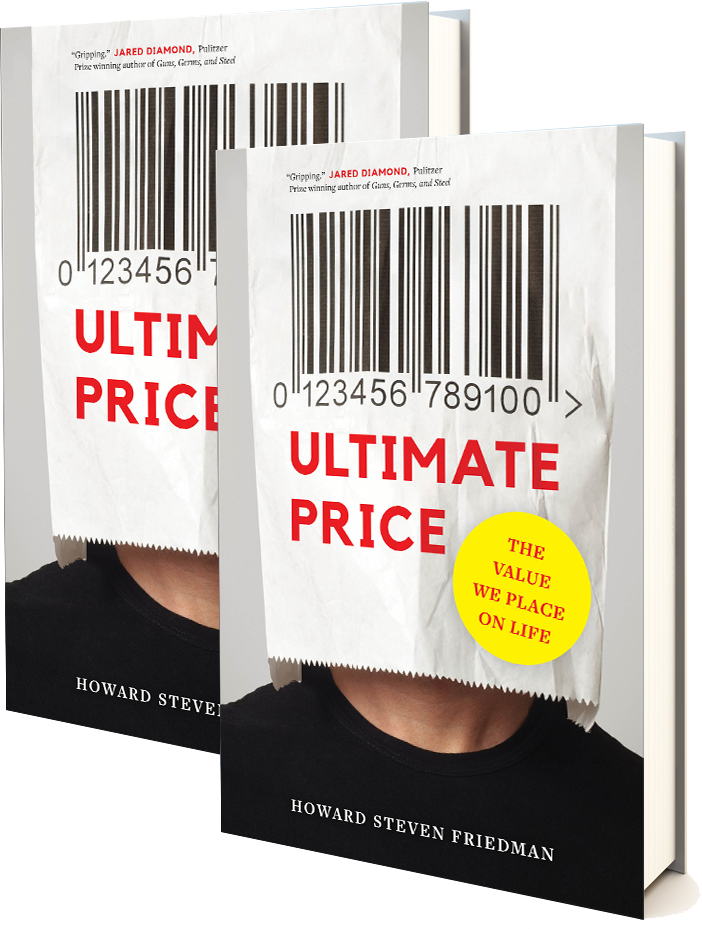 Ultimate Price: The Value We Place on Life
What are you worth, and to what ends? Individuals, families, and systems place a price on human life every day with the decisions they make. These human price tags combine both economic and social values, the wallet and the heart; from insurance payouts to carceral sentencing, we see discrepancies in the value of some human lives over others. 
The calculations that underlie these price tags and the dramatic ramifications they have on our lives are often buried in technical language. 
These price tags are sometimes unfair, yet they influence our economy, our laws and policies. In Ultimate Price, Howard Steven Friedman explains in simple terms how economists, corporations, regulators, and insurance companies make and use these price tags and illustrates how chauvinistic, white supremacist, or elitist values are reflected in them. 
He shows a multitude of ways people's lives are being valued, explains the methods involved, and then forcefully argues against the rampant unfairness in the system. Readers will be enlightened, shocked, and angered by the details of how these critical calculations work, as well as by the issues and implications hidden inside these impersonal equations that affect us all.
Available for Preorder


"This book will find a ready audience among educated lay persons interested in how to put an economic value on life." 
Kim Sweeny, Victoria University

"This well-written book does an exemplary job of explaining the thorny issues of how life is valued."
—Paul W. Thurman, DBA, Professor of Management and Analytics 

"This gripping book is essential reading for a topic that you'd like to avoid but can't."
—Jared Diamond, Pulitzer-Prize-winning author of Guns, Germs, and Steel and other best-selling books.